This is an antioxidant rich delicious smoothie that will hit the spot! This is a nutrient dense smoothie that is truly a meal replacement for most people. If you need/want to add more calories to it, you can always add more protein powder, more walnuts, more coco whip, etc.…. Made the way in the recipe it is 468 calories with 8 grams of net carbs. And as always, use organic ingredients when you can ☺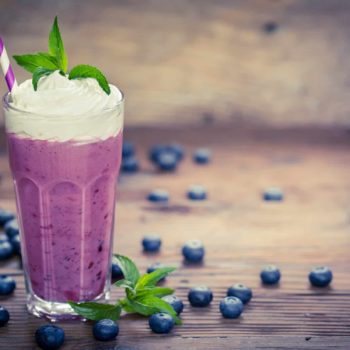 Blueberry Walnut Keto Smoothie
Ingredients
1

scoop

Vital Proteins Collagen Peptides

1

scoop

Vanilla Keto Meal Balanced Shake

1

tbsp

cacao nibs

2

tbsp

walnuts

1

cup

unsweetened almond milk

1/4

cup

blueberries

1/4

tsp

cinnamon

1/8

tsp

ginger powder

3

tbsp

coco whip
Instructions
Combine all ingredients in a blender except the coco whip

Place 1 TBSP of the coco whip on the bottom of your glass, 1 TBSP up the sides of the glass (can split into 2), and 1 TBSP on top

Feel free to garnish with a few extra cacao nibs. Enjoy!*

Coco whip directions: chill a can of coconut cream or coconut milk in the fridge ideally overnight, scoop out the cream from the top, place in a mixing bowl, whip with a hand mixer on high until "whip cream" is formed.  Store in the fridge for several days.
Notes
TIP: if you want this smoothie to be thicker add some plain ice and/or reduce the amount of almond milk.